Clinically Studied Medical Grade Air Purification - Portable Systems Utilize Patented Plasma Technology to Destroy Contaminates
Novaerus air purifiers are ideal for hospitals, medical facilities, offices, industry, or schools. The portable systems can run 24/7 and are proven to be one of the most effective available clean air sterilization technologies available. Novaerus systems have been independently tested in numerous hospitals and laboratories around the globe. Clinical tests show the technology destroys pathogens and contaminates on contact and dramatically cleans the air of viruses, bacteria, mold, VOCs, allergens, and odors. Now is the right time to protect your staff, patients, customers, students, and visitors by providing world class proactive air hygiene.
Reduce the risk of infection with 24/7 air disinfection
Novaerus technology has been independently tested and proven effective to safely clean indoor air.
Safely kills viruses like influenza, norovirus, measles and coronavirus
Destroys bacteria including superbugs like MRSA, TB, and C. diff
Eliminates VOCs like Formaldehyde and NO2
Reduces allergens like dander, pollen, mold spores and dust
Neutralizes offensive odors that affect staff and patient comfort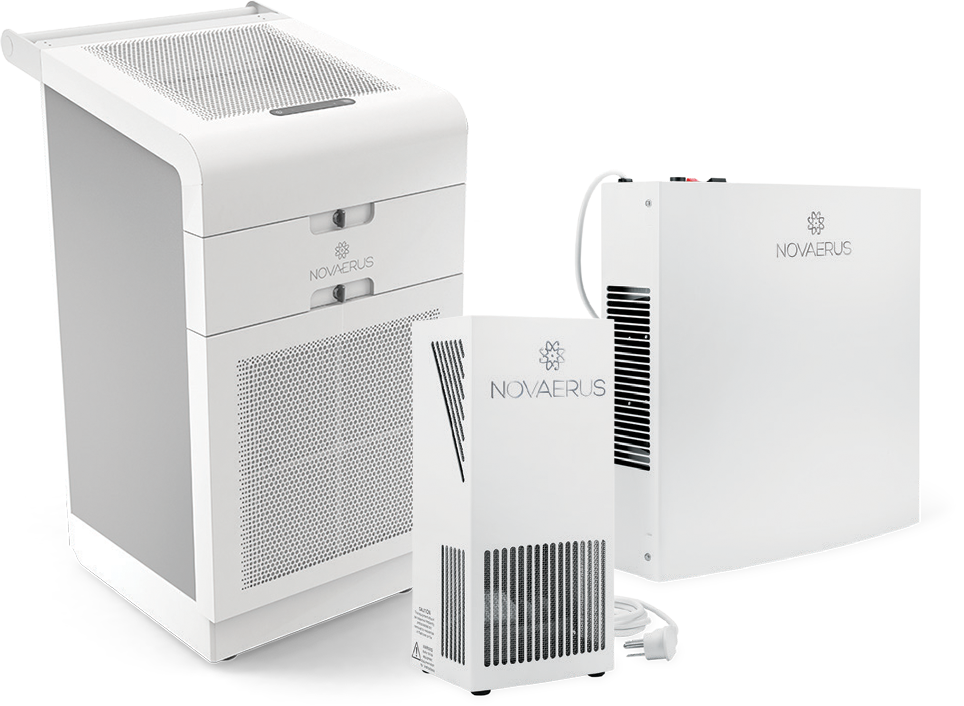 All product and company names are trademarks of their respective holders. Use of them does not imply any affiliation with or endorsement or sponsorship by them.