Avante offers a wide variety of anesthesia system solutions, including portable field units, office-based machines, and advanced hospital operating room anesthesia systems. Our selection of anesthesia equipment includes factory new Avante brand, as well as professionally refurbished units manufactured by GE Datex Ohmeda, Drager, and more.
Contact us to learn more about how Avante can provide your facility a true advantage in anesthesia care.
Do You Need Help Selecting a Machine?
Avante offers lines of new and refurbished anesthesia machines for the operating room or office-based procedure rooms. If you can not find a unit or need some guidance please consult your Avante equipment expert for help determining what best fits. Contact Avante at (800) 462-8195.
Popular Brands
Avante (Brands: Integra, Ventura)
GE - Datex Ohmeda (Brands: Aisys, Avance, Aestiva, Aespire)
Drager (Brands: Apollo, Fabius, Narkomed, Tiro)
Space Labs (Brands: Arkon)
Maquet (Brands: Flow-I C40)
Penlon
Mindray (Brands: A7, A5 )
Components and Controls Diagrams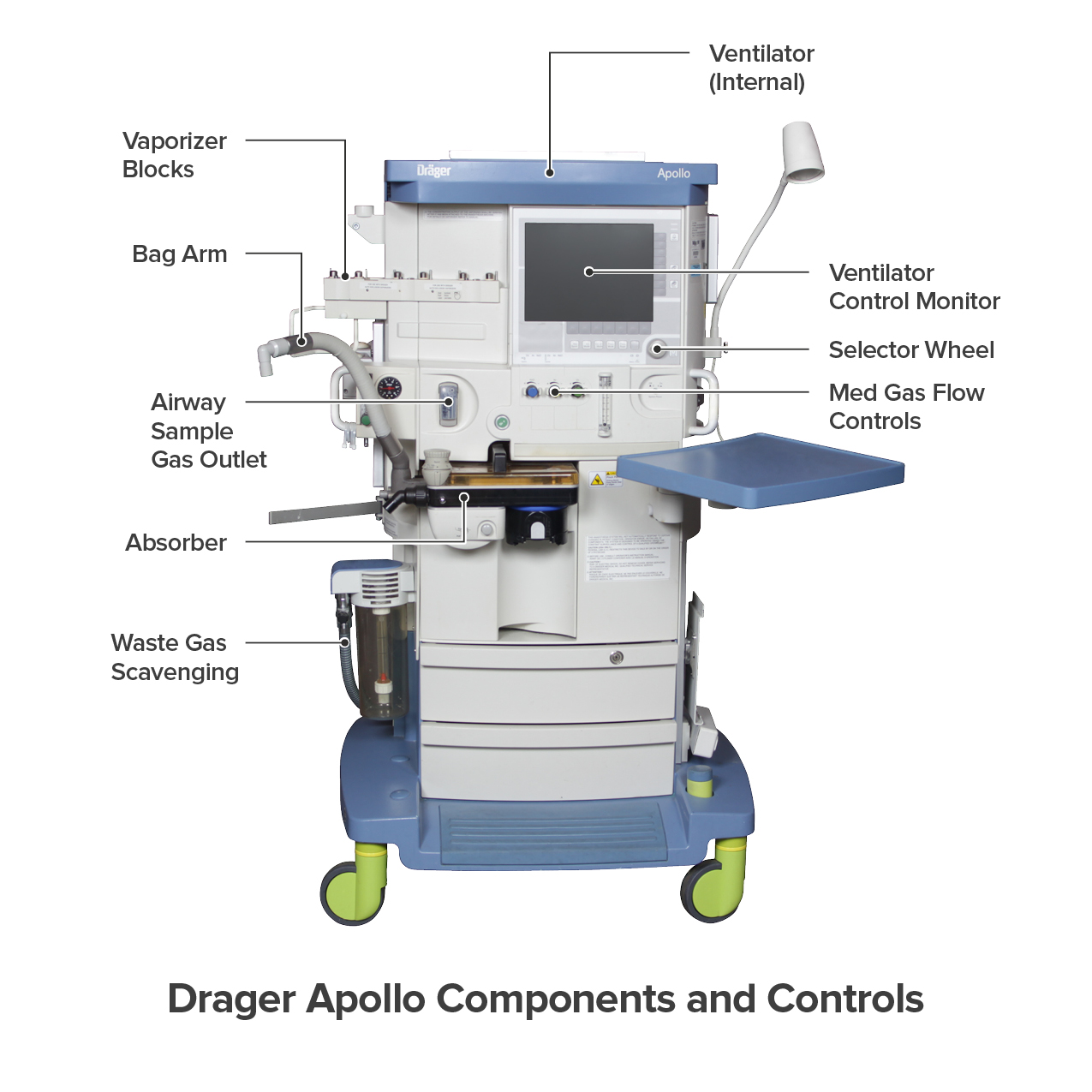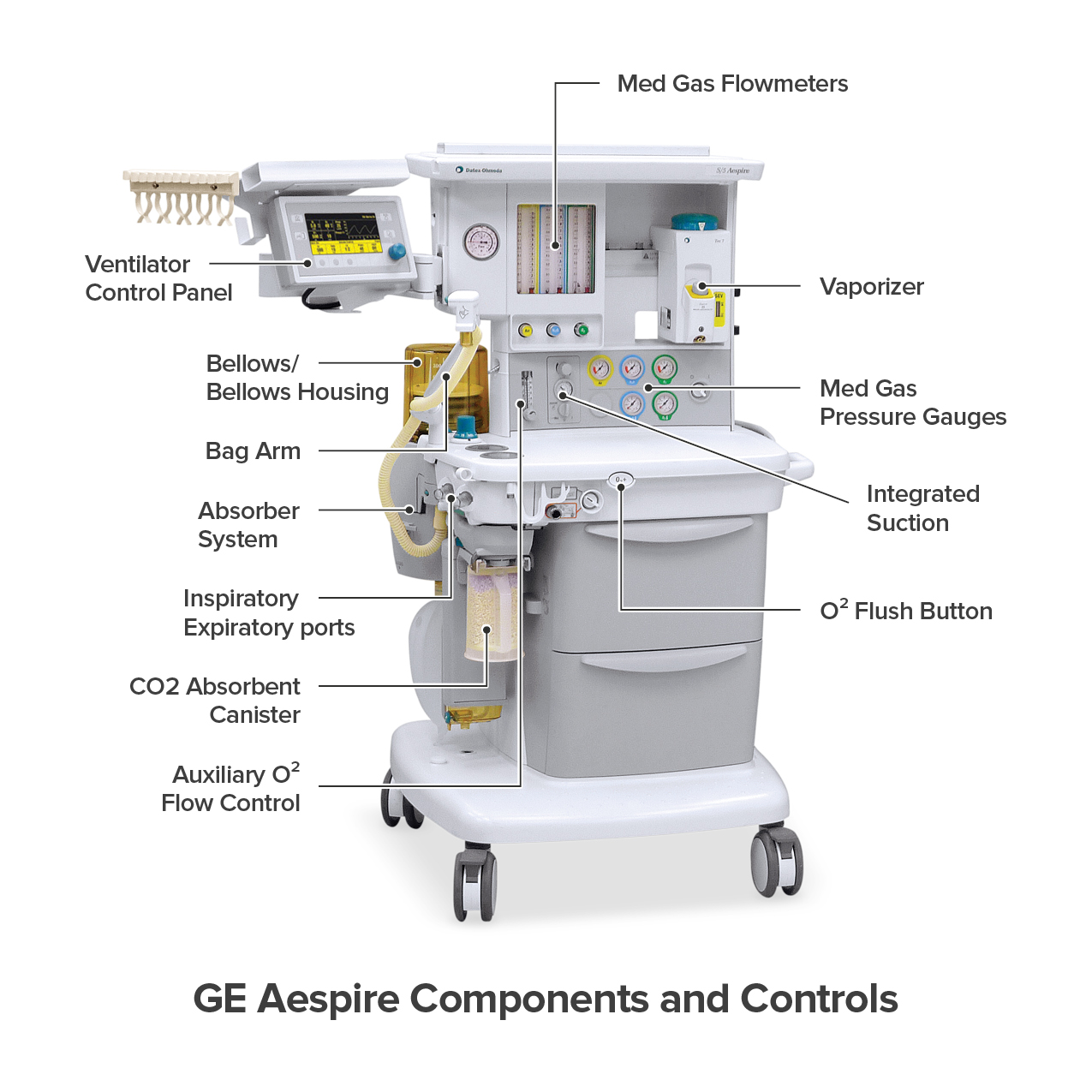 Types of Anesthesia Machines and Special Considerations
Integrated Systems: Designed for full blown operating rooms with heavy surgical schedules. These units often offer 3 vaporizer chambers, integrated monitoring, ventilation, gas management, and have features to work with electronic data systems.
MRI-Compatible: In situations where the Anesthesia Machine will be in close proximity to MRI or imaging system it is best to search for systems marketed at MRI tested and compatible.
Portable Systems: For field work or small office based procedures portable units are easy to use and can be moved from room to room or between locations.
Small Footprint: In many cases the operating room space is at a premium and machines that are complex and bulky are not necessary or helpful. Units that offer a good feature set but still provide a small footprint can be the best solution.
Proprietary Components: Be aware that many machines require components, supplies, and accessories that are proprietary to that brand of machine. Vaporizers are a common component of any machine and specific types of vaporizers work with specific types of machines.
Anesthesia Supplies: Contact our Supplies Department at 1-800-980-1285 for advice on what is parts and supplies fit your machines.
Avante also offers a line of specialty products in veterinary anesthesia at our Veterinary & Research Equipment website. Visit Avante's animal health division to view a full range of veterinary-specific medical equipment.
All product and company names are trademarks of their respective holders. Use of them does not imply any affiliation with or endorsement or sponsorship by them.